Advocacy group projects Buratai for Appointment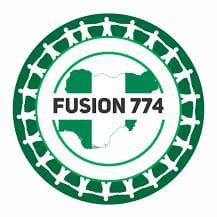 Advocacy group projects Buratai for Appointment
By Bridget Ikyado
A Socio-economic and Political Advocacy Group, FUSION 774 NIGERIA has made a strong case for the appointment of the former Chief of Army Staff and former Ambassador to the Republic of Benin, Lt. Gen. Turku Yusuf Buratai into the government of President Bola Ahmed Tinubu.
The group which has deep presence in the 774 Local Government Areas in Nigeria and the 36 states of the federation and the FCT described Ambassador TY Buratai as an uncommon General, the nightmare of insurgents, champion of National Security and Hero of the fight against terrorism and banditry.
Rising from their National Stake holders meeting in Abuja, the group beared out their mind through the National Coordinator, Sadiq Jikta.
Jikta called on the President to appoint Gen. Buratai as the National Security Adviser or as the Honourable Minister of Defence.
He praised the patriotic contributions of the intelligent and infantry General to the National Security and urged Buratai to make himself available for further service to the nation.
Responding to questions, the National Secretary of Fusion 774, Comrade Philip Ikodor described General TY Buratai as an Officer and a gentleman with the training of a superb diplomat.
In the same vein, the Director of Strategy, Research and Documentation, Sir AK Peters listed the qualities of Gen. Buratai as firm, focused, knowledgeable, fearless, determined, committed, dedicated, hard working, intelligent, patriotic, experienced and loyal.
He praised the Grand Patron of Fusion 774 for being a Nigerian with quintessential leadership characteristics and urged President Tinubu to enrich his cabinet with the appointment of General TY Buratai.