Onaiyekan advocates live transmission of election tribunal hearing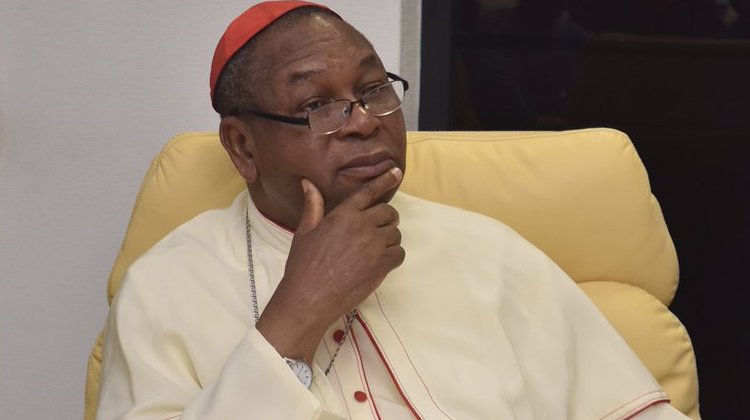 Onaiyekan advocates live transmission of election tribunal hearing
By Bridget Ikyado
May 21, 2023
The former Archbishop of Abuja Archdiocese, John Cardinal Onaiyekan has urged the Judiciary to approve media live coverage of electoral tribunal proceedings.
Onaiyekan made the call while addressing newsmen on the sideline of the 2023 World Communications Sunday in Abuja.
As journalists, you do your job, cover everything, but try and listen to everybody and relay it to the public what is happening because they want to see.
The cleric said that it is important that the proceedings on the petition before the electoral tribunal, be showed live and be made available to all to follow.
"For me this is very important, one thing that Nigerians don't seem to realise is that when elections are rigged,.
"It is not the contestants or the politicians who are worst hit, those who are the most impacted is me and you, but as it stands, we don't even have locus standi in court.
"We are the one who should be complaining in court that my votes have been bastardised, but they tell me I cannot go in the court because I did not contest the election.
"If we cannot go and make our case, at least let us see what is happening inside there. We believe that our honourable judges will do their best to make judgements that are correct, when they do what is right, everybody will see it," he said.
Onaiyekan said it would help calm nerves when the right is done openly , saying that if they do all these somehow like a secret meeting, even if they did the right thing, we will say who knows what they said.
He said that it is in the interest of the judiciary to allow live coverage saying if they have anything people should not know, the they should not be saying it.
"I am praying that the honourable Justices will find a way even though they have not been doing it before but they should be ready to do it now, it have reached a stage in Nigeria that we have to be doing things we have not been doing before.
"If we have been doing things the way we have been doing it before, then it means we want things to continue the way the way it has been happening, and we see it has not been helping us, we must boldly take new steps and accept new things.
The News Agency of Nigeria(NAN)reports that this years celebration had the theme"Speaking with the heart,the truth in love "  and was derived from the holy book of Ephesians chapter 4 verses 16.(NAN)