NCPC commences 2023 Easter pilgrimage April26 – Rev Pam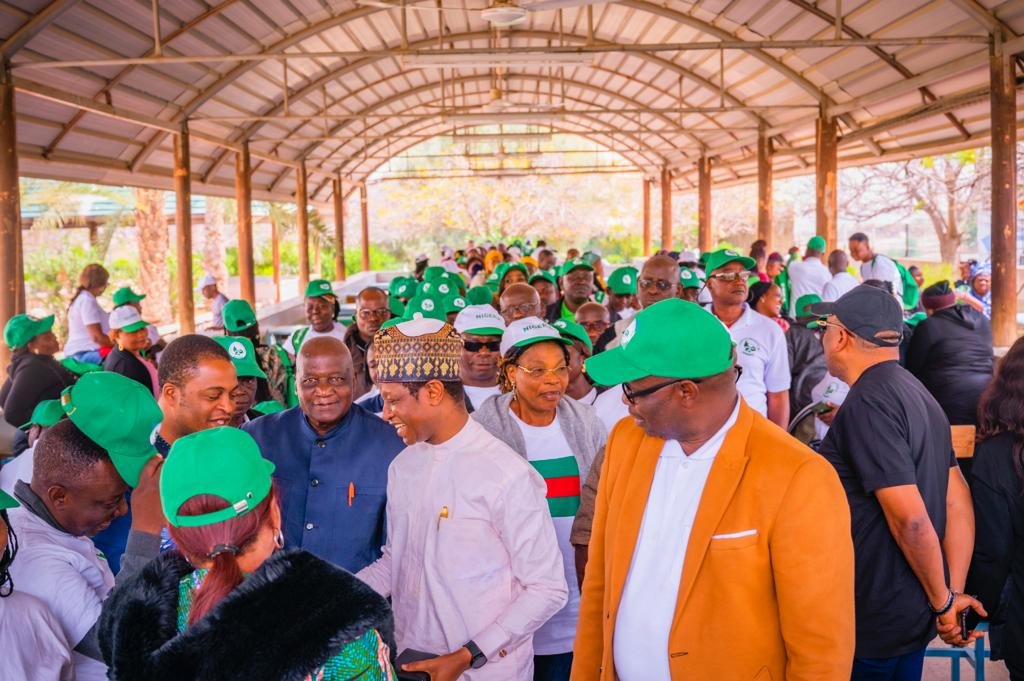 NCPC commences 2023 Easter pilgrimage April26 – Rev Pam
By Bridget Ikyado
April 5,2023
The Executive Secretary, Nigerian Christian Pilgrim Commission, Rev Dr Yakubu Pam has said that the Commission would commence the 2023 Easter pilgrimage exercise to Israel and Jordan on 26th April.
He made this disclosure on 5th April, 2023 in Jericho during a prayer meeting with pilgrims of Ekiti state, Plateau, Osun, Kwara , self sponsored Pilgrims and consulars in the ongoing 2022 December pilgrimage exercise in Israel.
In a statement by Celestine Toruka Head Media and public Relations ,NCPC,Rev Pam thanked President Muhammadu Buhari for providing the Commission the enabling environment to operate.
He also thanked the Secretary to the government of the Federation, Boss Mustapha for the support and the effective supervisory role over the Commission.
Rev Pam urged the pilgrims to pray for a smooth transition of power in Nigeria on May 29, 2023.
The NCPC boss affirmed the 10th batch of pilgrims which is the last batch of of the 2022 December Main pilgrimage exercise which commenced on 26th December, 2022 and had come to a successful end with this last batch to pave way for the commencement of the Easter pilgrimage exercise on 26th April.
He described the last batch of the 2022 December pilgrimage as unique and special.
He stated that the pilgrimage afforded every pilgrim the wonderful blessing to fellowship together.
He averred the Commission had been able to live up to the dreams of its founding fathers by ensuring that christian pilgrimage survives despite all odds.
In the words of the NCPC boss, "In Christ we are one. Your friendship with one another during this pilgrimage Will help to build unity for our country".
He commended the pilgrims for their good conduct and for not using the platform provided by the Commission to escape.
He thanked the government of Ekiti state for sending the Deputy Governor, Her Excellency Chief Mrs Monisade Afuye to be part of of the last batch of pilgrims.
He equally applauded the participation of Ekiti state, Plateau , Osun and Kwara who made up the last batch of the 2022 December pilgrimage exercise.