NCPC Boss urges Pilgrims to be agent of change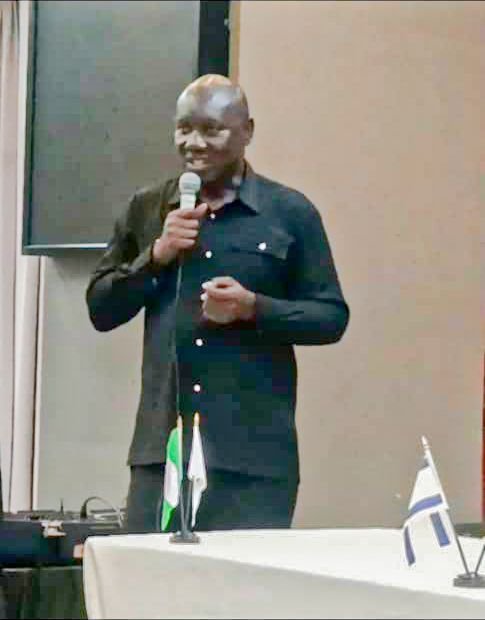 NCPC Boss urges Pilgrims to be agent of change
By Bridget Ikyado
April 4,2023
The Executive Secretary, Nigerian Christian Pilgrim Commission, Rev Dr Yakubu Pam has urged pilgrims to be agents of change.
He made this assertion in Nasareth, Israel during the Jerusalem Pilgrims ceremony and award of certificates for the pilgrims of Ekiti, Osun, self sponsored and consular pilgrims.
In a statement by Celestine Toruka
Deputy Director and Head Media and public Relations,NCPC says the Executive Secretary was represented at the event by a Director in the Commission, Mr Abu Okpanachi.
The NCPC boss urged the pilgrims to see themselves as agents of change so that they could replicate the transformation they garnered on pilgrimage for positive impacts in their various communities at home.
His words," see yourselves as agents of change".
He affirmed that most of them had the desire to be in the holy land for a long time, so there coming this time was providential.
According to the NCPC helmsman," having followed the path of Jesus Christ, your lives will never remain the same again".
He stated that the JP certificate qualifies them to bear the title of Jerusalem Pilgrims and so it is a moral burden on them to live up to expectations.
The NCPC boss further urged them to continue to pray for Nigeria, especially for a smooth transition of power on May 29 , 2023.
Earlier in her welcome address, the General Manager, Tabar Tours, Miss Shadia Srour described the conduct of Ekiti and Osun pilgrims in the holy land as excellent.
She further commended Her Excellency, the Deputy Governor of Ekiti state, Chief Mrs Awonisade Afuye whom herself was one of the pilgrims for her simplicity and humility.
She equally applauded the Executive Secretary Nigerian Christian Pilgrim Commission, Rev Dr Yakubu Pam for his visionary and proactive leadership.
The General Manager particularly commended him for the introduction of Jordan pilgrimage in 2021at the peak of the COVID-19 global pandemic when the whole world was at a stand still because of restrictions in international travels.
This batch of pilgrims are part of the 10th and last batch of NCPC December 2022 Main pilgrimage exercise which commenced on 16th December, 2022.