Coalition passes vote of confidence on NNPCL GMD Kyari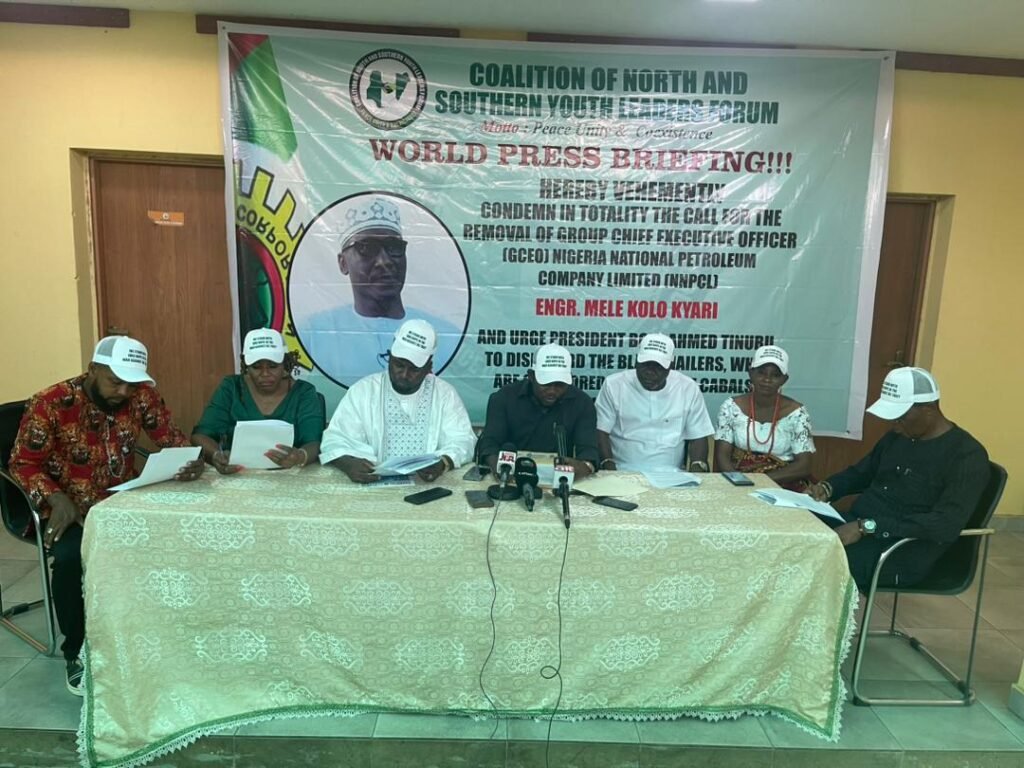 Coalition passes vote of confidence on NNPCL GMD Kyari
By EricJames Ochigbo
The Coalition of Northern and Southern Youth Leaders Forum has passed a vote confidence on Mr Mele Kyari, Group Managing Director of Nigerian National Petroleum Corporation Limited (NNPCL) in the fight against oil theft.
The convener of the group, Mr Emmanuel Pathfinder at news conference on Tuesday, said that the coalition has observed with interest, the unprecedented achievements of Kyari since he was appointed GMD
According to him, Kyari is out for the good of all Nigerians and generations to come with the reforms, restructuring and repositioning the oil sector which he has initiated.
Pathfinder said that the NNPCL is now the number one largest oil producing country in Africa after overtaking Libya and Angola due to the, commitment of the GMD to the the war against oil theft and pipeline vandalism.
"The outstanding performance, tireless commitment in the war against oil theft, stability with ease of doing business in the oil industry, and amongst others have translated into an increase in crude oil production from 1.2 million barrels to 1.7 million barrels daily.
"Kyari has positioned NNPCL on the part of transparency and accountability, therefore the company has made significant and remarkable turnaround and overhauling that has made the Company stand tall among its peers in the global scene.
"These giant strides are evident in so many dimensions, and interestingly, the rapid growth and expansion of the company under Kyari-led NNPCL is seen in its remarkable growth by 183 per cent in less than four years.
"This is predicated on the heels of his vision and foresight, whereby he had successfully galvanised the former Nigeria National Petroleum Corporation to a private sector led company to stand tall after its 44 years of existence.
"It is also highly commendable of Engr Kyari to pilot the affairs of NNPCL to record an astronomical rise in revenue generation ever in the history of the company.
"He was able to put in place mechanisms that had made the country generate and remitted over N123 billion which is made up of N81 billion monthly interim dividend," he said.
He called on President Bola Tinubu to ignore and disregard calls for the removal of Kyari as GMD of NNPCL.
Pathfinder decried the Socio-Economic Rights and Accountability Project (SERAP) for a lawsuit against President Bola Tinubu over purported and alleged missing fund of 15 billion dollars oil revenues.
He also decried the SERAP for alleging that the N200 billion budgeted to repair the refineries in Nigeria are missing and unaccounted for between 2020 and 2021
The convener commended Tinubu for appointing Oritsemeyiwa Eyesan Chief Executive Vice President Upstream