Christian Pilgrimage has Thrived Despite Challenges – NCPC Boss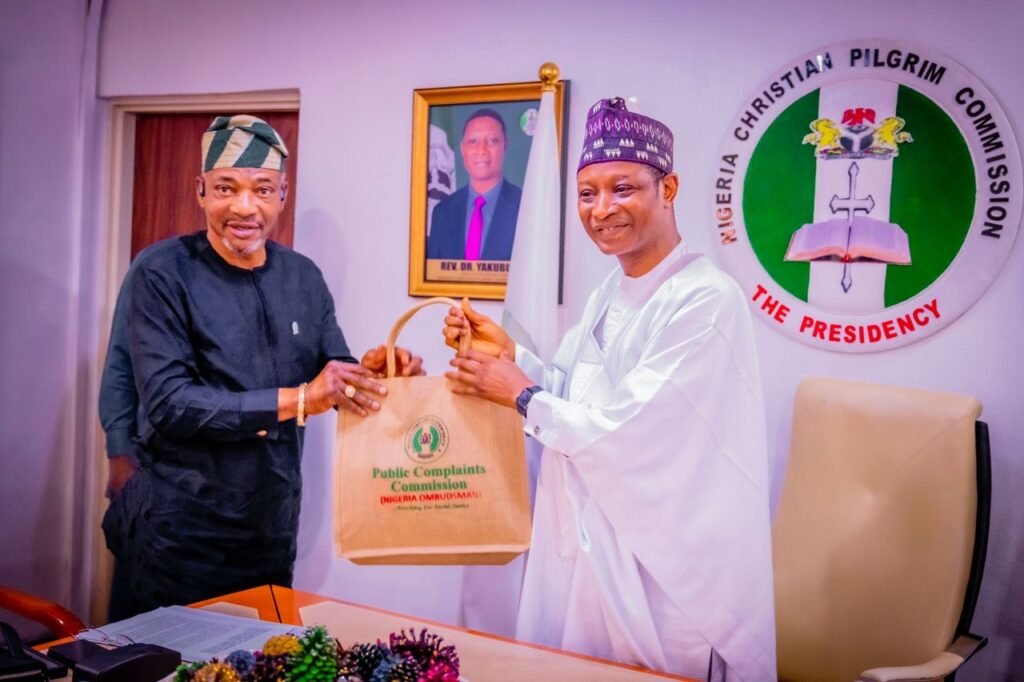 By Stephen Merit
The Executive Secretary Nigerian Christian Pilgrim Commission,Rev.Dr.Yakubu Pam has said that the Christian pilgrimage notwithstanding obstacles has flourished. under his leadership.He made this statement while receiving delegations from the Public Complaints Commission in his office at the NCPC headquarters in Abuja on Thursday , 2nd November,2023.
Rev.Pam said his administration has been faced with challenges since his assumption of office in 2020 which was at the peak of the COVID-19 pandemic, and with addition to other challenges which were both internal and external.
According to him, in spite of all the hurdles, his administration has spent over three years in the saddle and has conducted six Pilgrimage operations successfully.
The NCPC Boss thanked his guests for their support and commendation over the little efforts he has made in the Commission.
Earlier, the Chief Commissioner of Public Complaints Commission, Hon.Abimbola Ayo-Yusuf in his remarks, appreciated the Executive Secretary for granting his delegation audience.
Hon. Ayo- Yusuf explained that the establishment of the Public Complaints Commission was driven by the decadence, inefficiency and bureaucratic corruption that characterized the Nigerian public service in the 1970s, and by its statutory provisions the Public Complaints Commission is vested with the responsibility of curbing and correcting all forms of unholy practices which could impede good governance. He added ," This goes to show that government's desire of improving service delivery in the public service has come a long way with the establishment of the Public Complaints Commission".
He disclosed that the visit was to seek collaboration and cooperation with the Nigerian Christian Pilgrim Commission to ensure best service delivery and transparency in conducting government business which is in furtherance of the Commission's advocacy to seek collaboration and support from Ministries, Departments and Agencies of Government with a view to executing its mandate which will bring about reduction in the avalanche of complaints from members of the public and ensure good governance.
The Honourable Commissioner commended the Executive Secretary, in his words," i have been following with keen interest all your activities since you assumed office which have indicated your true and purposeful leadership. Your periodic nationwide peace advocacy tour alone is a pointer that you are a man of peace, a bridge builder and a beacon of hope not just for the Christian community, but also for the country at large".
He mentioned that the Commission's attention has been drawn to some complaints that border on the activities of your Commission which specifically concern delay in airlifting of pilgrims and absconding of Nigerians while on pilgrimage. Accordion him, "these developments are indeed becoming worrisome and need all hands to be on deck in order to curb them". He further mentioned that the doors of the Public Complaints Commission remain wide opened for this kind of synergy now and in future with the hope that this relationship will be productive and beneficial to both organizations.