Nigeria@63: Cleric tasks Nigerians on attitudinal change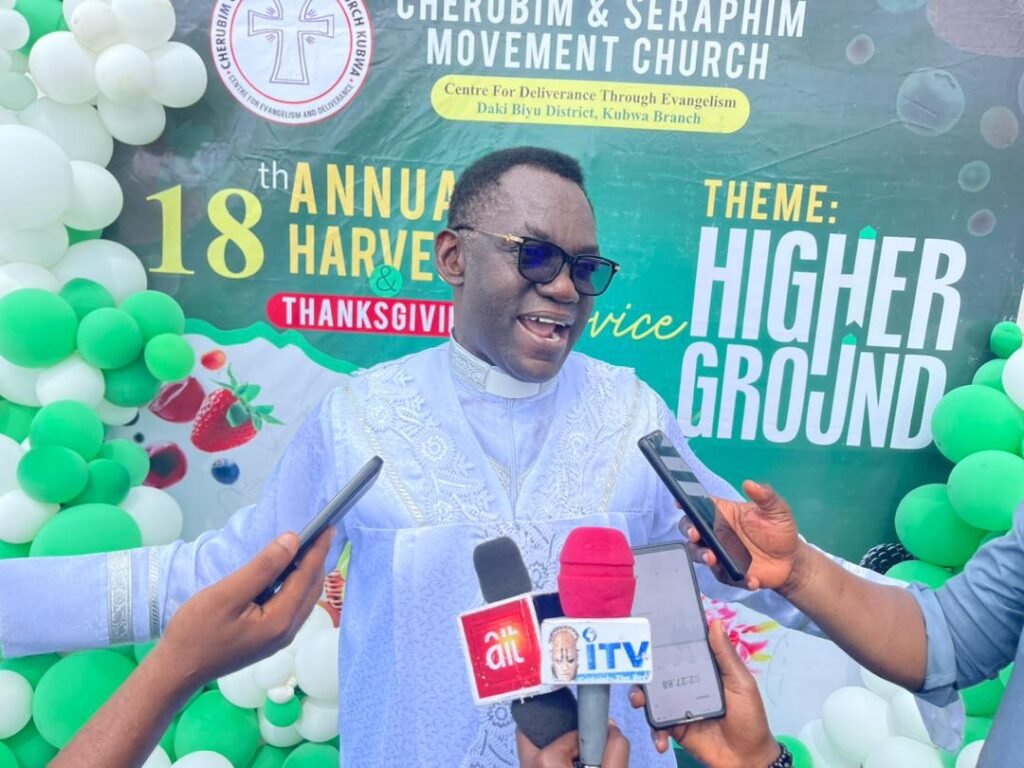 Nigeria@63: Cleric tasks Nigerians on attitudinal change
By EricJames Ochigbo
Pastor Alex Ogundipe of Cherubim and Seraphim Movement Church Worldwide, Dakibiu District, Kubwa, has tasked Nigerians to imbibe better attitude towards the country.
Ogundipe made the call in an interview with newsmen on the sideline of the 18th annual harvest of the church titled," Higher Ground" on Sunday in Abuja.
The cleric who noted that the tongue is so powerful, admonished Nigerians to speak well of the country no matter the circumstances.
According to him, many people do not realise the fact that some people do make dollars legitimately here in Nigeria.
He said that though the United States of America has its numerous challenges like high murder rate, poverty among others, the citizens are always optimistic with the saying "God Bless America."
"It is about your mouth, what are you declaring concerning your Nigeria? Your Nigeria is where your feet is touching.
"The Bible encourages us to declare goodness concerning our Nigeria. Let the language of Nigerians change.
"Let Nigerians change to a message of hope. Let us keep blessing Nigeria, the reason why we are where we are is because what we have in our mouth is bad.
"We are gods ourself and we are declaring evil onto Nigeria, it can never be well with Nigeria once we keep saying evil of Nigeria.
"The people that are prophesying evil for Nigeria, they can never see good in Nigeria, but prophesise good, even within your little area in this country and you will see the changes," he said.
The cleric explained that the organisation of the annual harvest was aimed to reminder Christians of the coming of Jesus Christ at the end of time.
According to him, just as the farmer separate fruits at harvest and condemn some, so too Jesus Christ will sort humanity and condemn some at the end of time.
He urged Christians to live their daily lives awaiting the harvest which will come on judgement day.
Also speaking, the Matron of Good Women Fellowship of the church, Mrs Magret Ohenhen, admonished women to be vigilant and put more efforts in parenting duties.
She said that the children of this generation who are the leaders of tomorrow, are often a step ahead of their parents.
Ohenhen acknowledged the works put in by parents in raising children saying that "there is need to do more to secure values and the future of the country,"