NCPC Airlifts over 300 Intending Pilgrims from Lagos State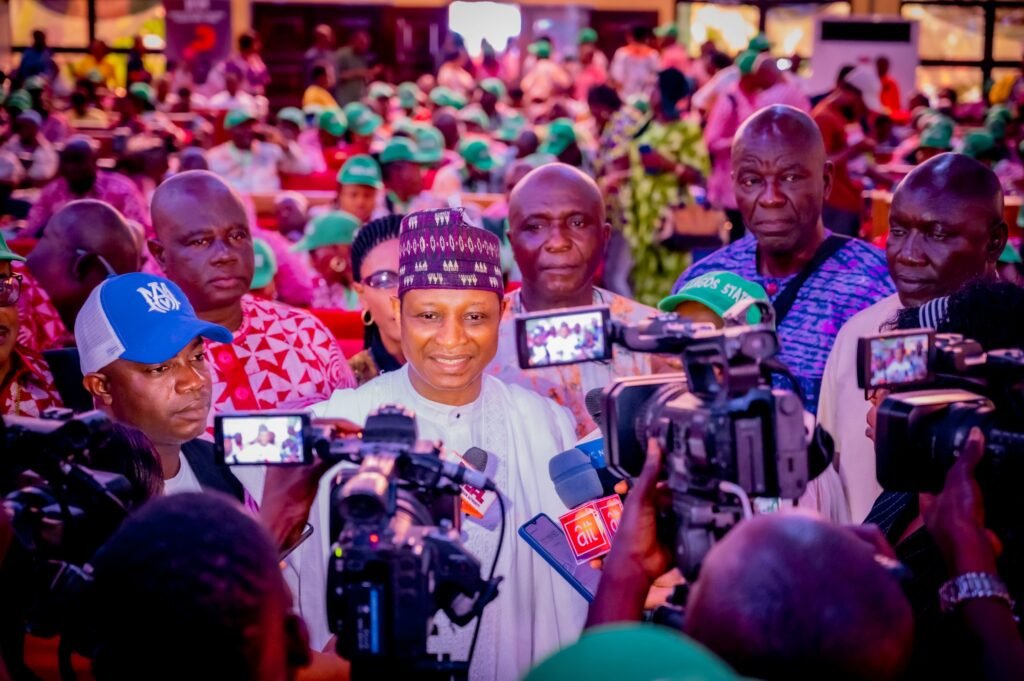 By Stephen Merit
The Executive Secretary Nigeria Christian Pilgrim Commission, Rev Dr Yakubu Pam has said that going on Pilgrimage is not for tourism, but an opportunity to represent Christ very well in the Holy Land .
He stated this on Saturday 30th September, 2023 at Chapel of Christ the Light, Alausa, Ikeja, Lagos State during his farewell address to the intending pilgrims of Lagos State for the fifth batch of the Easter pilgrimage completion exercise to Israel and Jordan.
He said that their reason for embarking on Pilgrimage should be for spiritual enrichment.
He described Lagos State as the pillar of Pilgrimage in the entire South west . He further explained that Lagos had always been supportive even in trying period of COVID-19 pandemic. His words," when COVID 19 threatened our existence , Lagos encouraged all of us".
He called on the intending pilgrims to uphold Nigeria in prayer as the country prepares to celebrate her 63rd independence anniversary on 1st October, 2023.
He affirmed that the good days of Nigeria would soon be back , especially under the Renewed Hope agenda of the TInubu administration.
He charged the intending pilgrims to pray fervently against the activities of kidnappers and other social vices militating against the progress of the country.
He averred that Nigerians believe in prayer, stating that the fifth batch of intending pilgrims comprising mostly Lagos State would come back with miracles, signs and wonders.
He used the platform to appreciate Mr President for his support, especially his intervention in making the Easter pilgrimage completion exercise a reality.
In the same vein, he thanked the Executive Governor of Lagos State, Mr Babajide Sanwo-olu for his relentless effort in advancing the cause of Pilgrimage in Lagos State.
He also commended the Board Secretary of the Lagos State Christian Pilgrims Welfare Board, Mrs Yetunde Gbafe for her inclusive leadership. He described her as a unifier who carries everyone in the Board along.
Earlier, Mrs Yetunde Gbafe the Board Secretary of the Lagos State Christian Pilgrims Welfare Board, thanked the Executive Secretary of NCPC for his support to Lagos pilgrims. He commended him for his visionary and purposeful leadership since he took over the mantle of leadership of the Commission over three years ago.
In his remarks, the Special Assistant to the Lagos State governor on Christian Matters , Rev. Bukola Adeleke described the Executive Secretary of NCPC as his father in the Lord. He thanked him for his support to Lagos State pilgrims .
He assured him that no pilgrim would abscond in the Holy land, stating that they are Ambassadors of Christ.