Benue Govt to create enabling  environment for donor programmes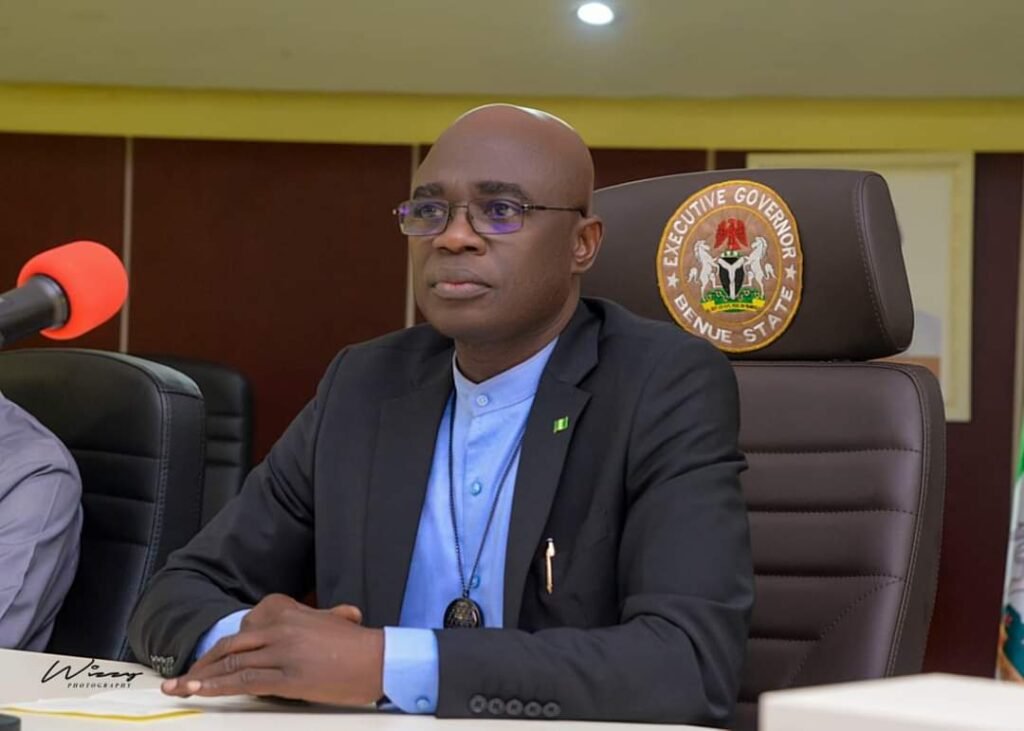 Benue Govt to create enabling  environment for donor programmes
By Bridget Ikyado
The Governor of Benue State, Rev. Fr. Hyacinth Alia, has promised to create an enabling environment for all donor agencies and development partners for their programmes in the state, through government's provision of counterpart funds and other necessary logistics.
This is contained in a statement by Sir Tersoo Kula,Chief Press Secretary to the Governor of Benue State.
The Governor made the pledge when he played host to a delegation from the International Fund for Agricultural Development Fund (IFAD) – Value Chain Development Program (VCDP), at the Benue State Government House Makurdi, on Monday, September 18th, 2023.
He charged the group to remain committed and proactive in the effort to build a more prosperous and inclusive agricultural sector for the good of the people of the state, saying already the programme has been impactful, as it has empowered youth and women in the state through the provision of mechanized equipment and trainings, enabling them to venture into income generating activities that have not only elevated their status, but have given them a stronger voice in the decision making process in the society.
The Governor however, mentioned lack of access to markets at the rural areas as a major challenge, insisting that addressing the infrastructural needs of the rural communities such as rural road networks, storage facilities, and market linkages, will boost agricultural productivity, thereby improving the efficiency of the value chains.
While applauding the Federal Government and IFAD for their support to the state through the programme, Governor Alia said its overall long-term success and impact requires collaboration and partnership that transcend political boundaries.
Earlier in her address, the Country Director of International Fund for Agricultural Development (IFAD), Mrs. Dede Ekou, said they were in the state on a supervision and their visit to the Government House was to intimate the governor of the achievement of the Value Chain Development Programme (VCDP) in the state.
She said the programme has already empowered 17000 farmers to boost their productivity for food security and growth.
She appreciated the Benue State government for its commitment and support for the programme through the payment of counterpart funding and also creating an enabling environment, in order to achieve more for the people of the state.