NCPC BOSS REV PAM CONGRATULATES NEW SGF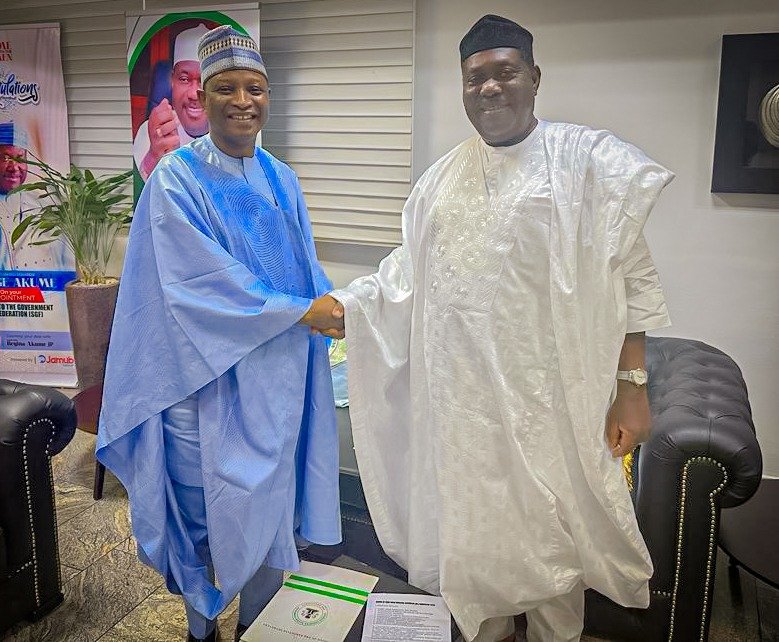 NCPC BOSS REV PAM CONGRATULATES NEW SGF
By Bridget Ikyado
The Executive Secretary, Nigerian Christian Pilgrim Commission, Rev Dr Yakubu Pam has paid a congratulatory visit to the new Secretary to the Government of the Federation, HE, Senator George Akume in his office in Abuja on 22nd June, 2023 following his appointment by President Bola Ahmed Tinubu on 7th June, 2023 as the 21st Secretary to the Government of the Federation.
In a statement Signed by Celestine Toruka, Deputy Director and Head Media and Public Relations says while congratulating him on his new appointment, the Executive Secretary said he was in his office to congratulate him on his well deserved appointment as the Secretary to the Government of the Federation.
According to the NCPC boss, " I am convinced that you have what it takes to pilot the affairs of the policy direction of the Federal Government of Nigeria, especially in the realization of Mr President,s mantra of Renewed Hope.
In the words of Rev Pam, " over the years , you have been able to navigate smoothly through the waters of leadership at different levels of responsibilities in your political career in the service of your father land "
He added, " you held sway as two term Governor of Benue state, as Distinguished Senator of the Federal Republic and until recently, the Hon . Minister of Special Duties and Inter – Governmental Affairs.
Indeed, your pedigree speaks volume of your capacity and rich wealth of experience.
The NCPC boss further averred that the Nigerian Christian Pilgrim Commission is under the direct supervision of the Office of the Secretary to the Government of the Federation, OSGF, thus he pledged his loyalty and cooperation .
He prayed that the Good Lord will grant the SGF good health of mind and body , wisdom and knowledge to advance the cause of governance in Nigeria through effective Monitoring and implementation of federal government policies.