DAJOH BIDS FAREWELL TO ORTAR MBAKUNU.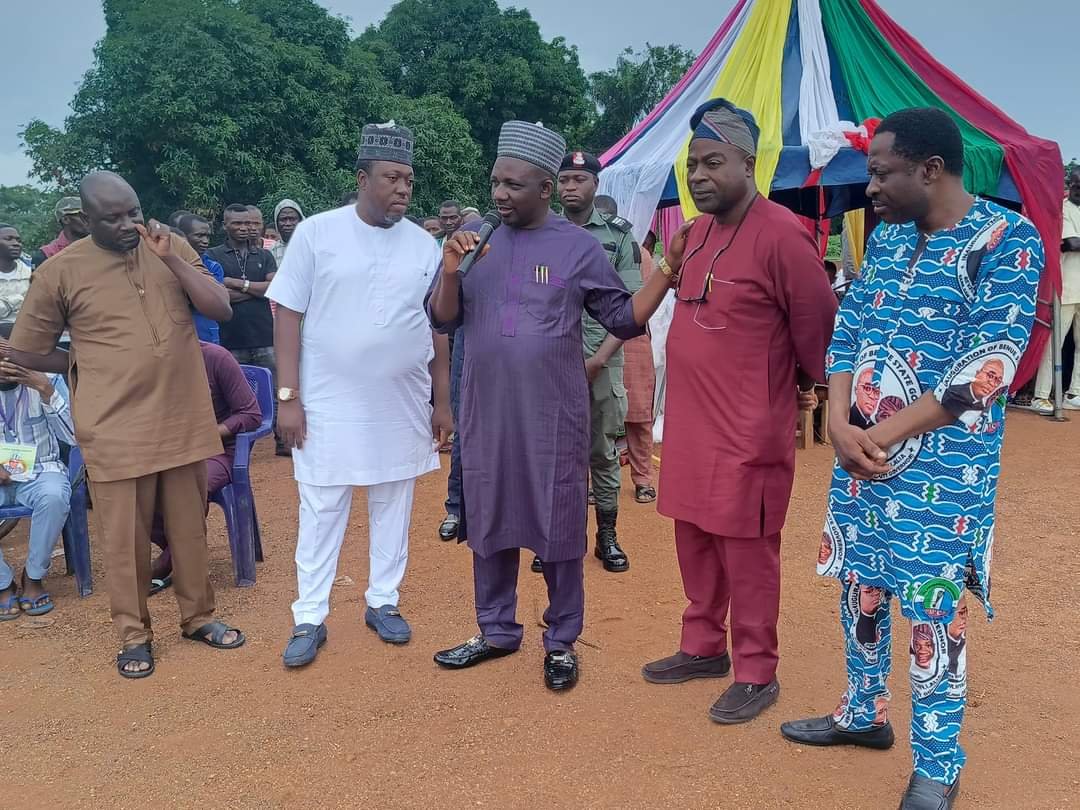 DAJOH BIDS FAREWELL TO ORTAR MBAKUNU.
By Bridget Ikyado
The Honorable Speaker of the Benue State House of Assembly, Honorable Hyacinth Aondona Dajoh described death as a gateway to eternal life, which has no sufferings or worries.
According to Amb. Akume Raphael,
Chief Press Secretary, to the Speaker,the Honorable Speaker made this statement at Avande, Mbakun, in Kwande local government, where he attended the burial of Late Chief Gabriel Aondoakaa Mbom, Ortar of Mbakunu, who died on the 24th of May 2023 after a protracted illness.
The Honorable Speaker, in his condolence message, urged the family of late Chief Gabriel Mbom to be consoled and protect the good name and legacies of their late father.
The representative of the Governor of Benue State, Rev. Fr. Dr. Hyacinth Iormem Alia, Hon. Moses Ternenge, said the Governor sent his condolence message to the entire Mbakun people and the people of Kwande over the loss of their royal father.
The Governor said Chief Gabriel Mbom died at a time when his fatherly and worth of experience were needed to move the state forward, and he will be greatly missed.
The Governor further called on all Kwande people, irrespective of political affiliation, to join hands with him to salvage the state from the clutches of underdevelopment and insecurity.
The Assembly member representing Kwande-West in the state House of Assembly, Honorable Pharmacist Thomas Dugeri appreciated the Governor and the speaker for their show of love to Kwande people, saying those who stay with you in your difficult times are your true friends.
The entourage of the Honorable Speaker included, Honorable Pharmacist Thomas Dugeri, Honorable Peter Ipusu , Honorable Berger Alfred Emberga , and Honorable Saater Tiseer.
.