Nigeria, OPEC agree to oil production cut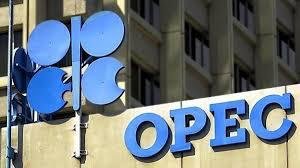 Nigeria, OPEC agree to oil production cut
EricJames Ochigbo
Nigeria alongside other OPEC and Non-OPEC members at the Joint Ministerial Management Committee (JMMC) meeting have agreed to a cut in oil production volumes in order to ensure global oil market stability.
In a statement by Nigeria's head of delegation, Amb. Gabriel Aduda said that the agreement was reached at the JMMC meeting in Vienna Austria.
He said that Nigeria, Congo and Angola have agreed that the highest production volumes of November 2022 – April 2023 be used as the basis for the determination of 2024 production quota.
According to him, the agreement reached by the countries is subject to a review in the November 2 annual meeting of the JMMC.
The head of delegation however, said that the current OPEC quota would be maintained till the end of 2023.
"This implies that Nigeria can ramp up its production up to its current quota of 1742KBD and subsequently be capped at 10 per cent less as its quota for 2024 subject to verification by independent secondary sources," he said.
Aduda who was also confirmed OPEC Governor for Nigeria, expressed confident that the ongoing security intervention under President Bola Tinubu, will enable the restoration of Nigerias production to the 1580KBD crude oil only.
"This will be complimented by condensate of about 400KBD ultimately upping Nigeria's crude oil and condensate production to about two million barrels per day in 2024," he said.