Pray for successful transition, group urges Nigerians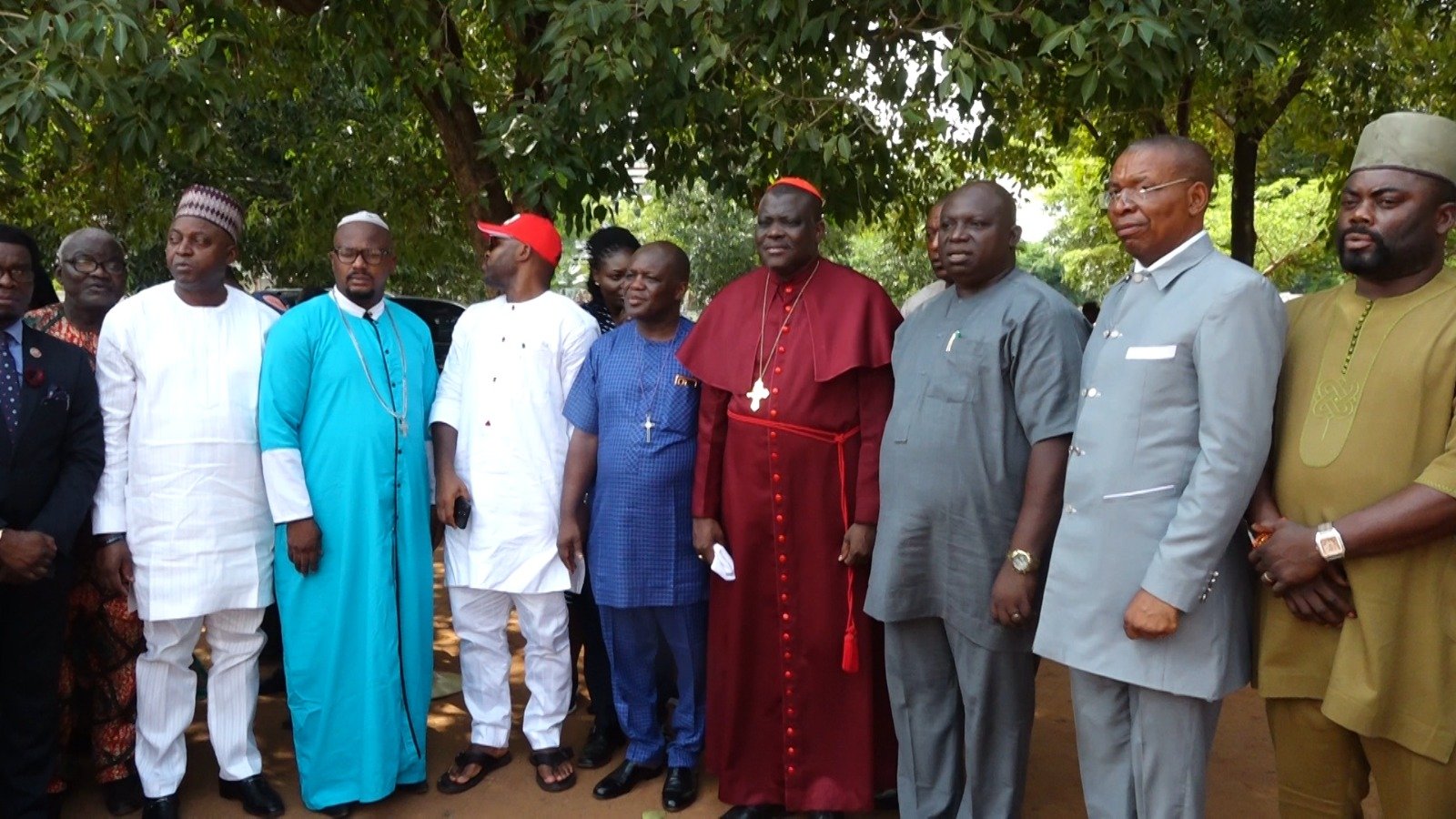 By Bridget Ikyado
A group, Renewed Hope Prayer Fellowship, has called on Nigerians to pray for a successful and peaceful transition of power as the country prepares for a change of leadership.
The group made the call in Abuja, during an interdenominational prayer session, as part of countdown to a successful transition.
It specifically thanked God for the victory of the All Progressives Congress and prayed for renewed strength for the President-elect, Sen. Bola Tinubu and his Vice, Kashim Shettima.
In his sermon, Bishop Adegbite Stephen, Lagos State Chairman of Christian Association of Nigeria (CAN) and the Officiating Minister, further called for prayers for peace and unity in the country.
"We pray for peace and unity in Nigeria, we pray that they that wait upon the Lord shall renew their strength.
"God created us together in love, that is why we are gathered at the Fountain of Unity here in Abuja, for these prayers.
"Whether anyone feels he is from the North, East, West or South does not matter, you are my brother, you are my sister.
"This is the month of Grace, month of Renewed Hope, a time for success, joy, unity, healing and grace," he said.
Stephen urged all Nigerians to pray for those to be appointed into the new administration, to have the mind and goodwill to deliver services to the country.
Also speaking, Pastor Timothy Ademola, National Coordinator, Renewed Hope Prayer Fellowship, said May 29, would be the turning point for the country.
"God is turning the captivity around; with our daily prayers, we know the new administration would be better.
"The good lessons of love and sacrifice should be used to promote peace and unity for the prosperity of the country and Nigerians," he said.
Mr Kolawole Raji, former Director of Youth Mobilisation of the disbanded APC Presidential Campaign Council, said it was important to internalise the values of love and sacrifice as reflected in the teachings of the Bible.
"We believe the incoming administration will prioritise activities of the youth.
"We urge the youth to join empowerment programmes, learn trade, be equipped to better the society.
"It is, therefore, a great opportunity for us as a nation to take advantage of this period to pray for our country," he said.