4 million Nigerians have benefitted from NDE – D.G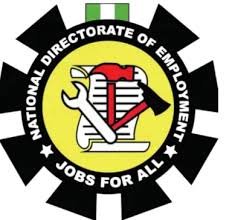 4 million Nigerians have benefitted from NDE – D.G
By Bridget Ikyado
The Director- General of the National Directorate of Employment (NDE), Mallam Abubakar Fikpo said over four mllion Nigerians have benefitted from the directorate in different skills from 2015 to 2022, making them self sustaining.
He spoke during a presentation at a seminar organised by the Bureau of Public Service Reforms in Abuja.
The paper presentation was titled "Two roadmap of NDE in combating unemployment and promoting skill acquisition in Nigeria"
The D-G said that some youths even benefited from its facilities and loan packages, thereby making them self-reliant.
He disclosed that some youths have also acquired training to access Central Bank of Nigeria (CBN) loans which would, in turn, make them become job and wealth creators.
Fikpo urged the youth to take advantage of the NDE's training programmes, and not wait for white colar jobs.
The NDE Boss noted that the economy of most countries of the world, particularly China, was growing fast today due to the skills the citizens had acquired and ventured into and enjoyed Nigerian Youths to key into such ventures.
The D-G asked the youths to key into skill acquisition programmes of the agency and be self reliant, saying they were at no cost.
He also harped on the need for the politicians and affluent individuals as well as corporate organisations to collaborate with the agency in the training of the youths.
He said major challenges such as constraints in budgetary provision, geometrical increase in population and low industrial capacity utilisation are hindering the effective delivery of the NDE.
The D-G however said the way forward to achieve its goals would include promotion of collaborative initiative.
He also disclosed that the NDE would push for the establishment of national employment trust fund and strengthening of synergy amongst relevant MDAs, amongst others.
Earlier the D-G of BPSR, Mr Ibrahim Arabi said public servants need skills to understand the timing of how to deliver analysis in a quick and agile way that responds to the needs of the moment.
According to him it also means recognising and managing risk and uncertainty.
The D-G noted that the input from citizens can help to design better and more cost-effective policies, as well as build the community ownership for policy and service solutions required to ensure sustainable impact over a long term.