Alia presents certificate of return to Tortiv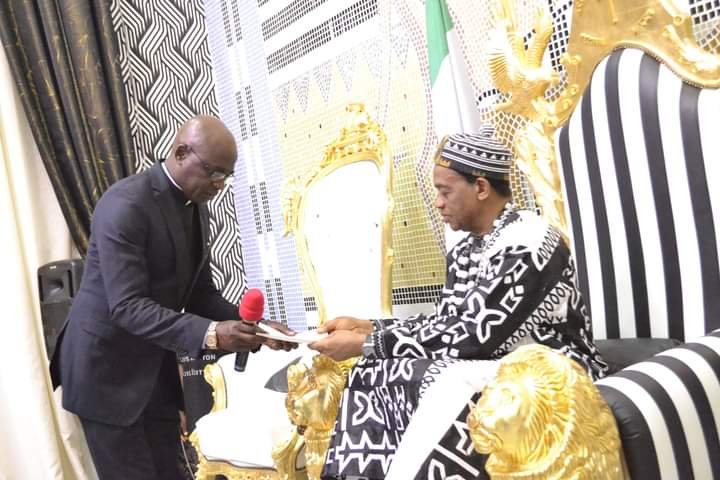 Alia presents certificate of return to Tortiv
By Bridget Ikyado
The Benue State Governor-Elect, Rev Fr Dr Hyacinth Iormem Alia Wednesday, March 29, 2023 presents Certificate of Return given to him by Independent National Electoral Commission, INEC to the Tiv Paramount ruler, His Royal Majesty, Orchivirigh Prof. James Ortese Iorzua Ayatse at Tor Tiv Palace, Gboko Benue State.
According to Isaac Uzaan,Media Aide to the Governor-Elect said Rev. Fr. Hyacinth Iormem Alia speaking after Receiving the Certificate, the Tor Tiv expressed delight over Fr. AlIa's victory saying the will of God was made manifest through the decision of Benue people.
He advised the Governor-Elect to make governance a major priority and should not waste his time entertaining issues that have little or no bearing on his calling which is to govern Benue People.
The Tor Tiv further advised Fr. Alia to open his hands and be willing to work with all Benue sons and daughters irrespective of party divide.
He assured the Governor-Elect of the readiness of the Tiv area Traditional Council and indeed the entire Benue State council of Traditional Rulers to collaborate with him for peace and efficient governance.
The Tor Tiv blessed the Governor-Elect and prayed God to endow him with more wisdom and capacity to excel in his new task.