Prof Shija Collapses campaign structure, supports Alia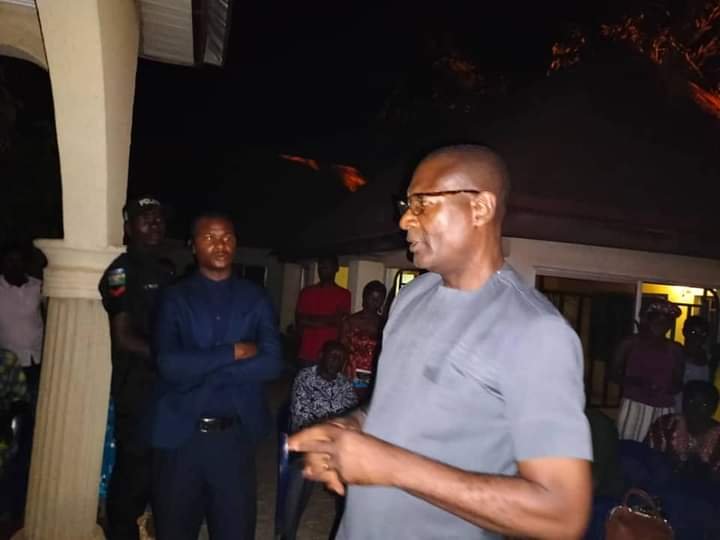 Prof Shija Collapses campaign structure, supports Alia
March 15,2023
The former Governorship aspirant under the platform of the All Progressives Congress (APC), Professor Terhemba Shija has collapsed his Campaign Structure into the Alia/Ode Campaign Organization ahead of the Saturday, March 18, 2023 Governorship and Houses of Assembly elections.
Speaking during the event in Makurdi, the Director General of Prof. Terhemba Shija's Campaign Organization, Dr. James Mbachiantim who spoke on behalf his Principal said they were passionately vying for the Governorship position with a clear and singular intention of developing Benue State, but now they have come to the final conclusion and all have agreed that Rev Fr Dr Hyacinth Iormem Alia should fly the flag of their party, the APC.
According to Isaac Uzaan,
Media Aide to Rev Fr Dr Hyacinth Alia, Mbachiantim called on all supporters of Professor Terhemba Shija and other advocates of the 'Benue Rebuild Agenda' to throw their weight behind Rev. Fr. Dr. Hyacinth Iormem Alia and vote for him and other APC candidates at the forthcoming Governorship and Houses of Assembly elections.
Responding, Rev Fr Dr Hyacinth Iormem Alia appreciated Professor Terhemba Shija, describing him as elder brother who has seen it quite ideal to collapse his campaign into Alia/Ode Campaign so that they will execute one common agenda to bring development and growth to Benue State.
He extended his very hearty appreciation and gratitude to all the sectional directors, who he said were the architects of the Prof. Shija's Benue Rebuild Agenda, thanking them for being very gracious to accepting that they all share one common purpose to lift Benue from the dungeon where it is today and equally grant liberty to her peoples.
The priest of God said Prof. Shija and him are one with a common purpose of unity, a common purpose of development, and a common purpose of growth, stressing that many things have bond them and nothing can separate them.
He appreciated Prof. Shija's kindness and gratuitousness to accepting that they all unite to reclaim their state, liberate their people and ensure that Benue remains great.
Fr. Alia used the occasion and warned those who may be planning to disrupt the Saturday elections to have a rethink and allow Benue people to go out and cast their ballot in peace, or face the consequences of their actions.