Sports Minister Declares 2023 SWAN Convention Open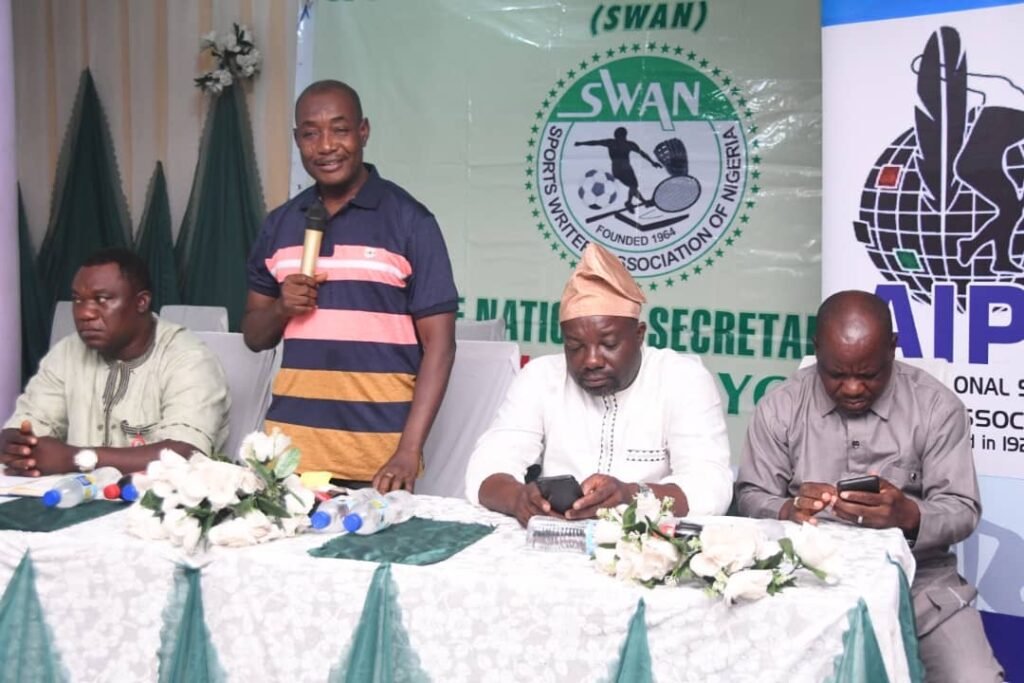 By Stephen Merit
…. _Urges them to maintain the good work for the benefit of the country._
As the 7th edition of the National Youth Games is rounding off, the Honourable Minister of Sports Development, Senator John Owan Enoh has declared open the 2023 Sports Writers Association of Nigeria's (SWAN) Convention
At the ocassion which held today in Asaba, the Delta State Capital, Senator Owan Enoh enjoined the Sports veterans to continue to support the efforts of President Bola Ahmed Tinubu-led Administration in its efforts to ensure the development of sports in the country for the benefit of our teeming youth.
Represented by the Director, Press and Public Relations of the Ministry, Mohammed Manga, the Minister urged SWAN members to continue with the good work they are doing, especially their positive reportage on government programmes for the benefit of all Nigerians.
*Let me urge you to continue the good work you are doing, especially your support to the President Bola Ahmed Tinubu-led Administration's efforts in the development of sports for the benefit of our country.* he said.
The Minister who commended them also congratulated SWAN for successfully hosting the convention and wished them fruitful deliberations.
Speaking earlier, the President, Sports Writers Association of Nigeria (SWAN), Mr Isaiah Benjamin thanked the Honourable Minister of Sports Development, Senator John Owan Enoh, his Ministry, as well as the Delta State Government for making the successful hosting of the 7th Edition of the National Youth Games possible
Mr Benjamin said that SWAN is appreciative of their support and understanding since the beginning of the games.
While calling on his members to continue to support the efforts of the government in developing the sports sector through their objective and balanced reportage, the President assured that the Association will continue to collaborate with relevant authorities with a view to ensuring the provision of an enabling environment for all the members in the execution of their duties.
Also speaking, the representative of the Delta State Sports Commission, Mr Etu Moses, advised SWAN to take their profession seriously as it is a noble one.
He assured that Delta State will continue to support the efforts of the journalism profession, especially as they are key stakeholders in the development of the nation.