FG Charges Football Stakeholders to Synergize for its Development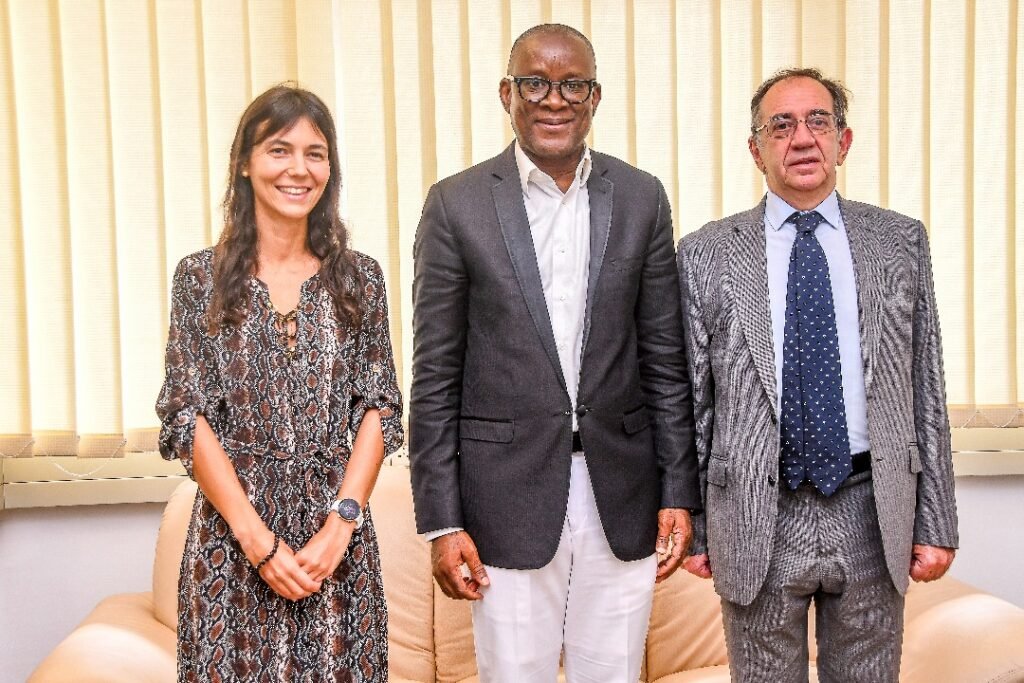 FG Charges Football Stakeholders to Synergize for its Development
By Stephen Merit, Abuja-Nigeria
In its avowed determination to ensure the development of the sports sector, the Federal Government has called on stakeholders in football to ensure that they work in synergy with a view to harnessing the country's huge potentials in the game
The Honourable Minister of Sports Development, Senator John Owan Enoh gave the charge today in his office at the Moshood Abiola National Stadium, Abuja when he had an interactive session with officials of the
Nigerian Football Federation (NFF), Nigerian Referees Association (NRA) and
Nigeria Premier Football League (NPFL)
He stated that the interaction was imperative at this point in time that Nigeria is preparing for the
2023 African Cup of Nations, (AFCON) competition holding early next year.
According to him, synergizing for the purpose of developing the game will not only open up the opportunities inherent in the industry but also provide the country with the opportunity for proper officiating representation during global competitions.
He explained that sports is a unifying factor in Nigeria and therefore the President Asiwaju Bola Ahmed Tinubu-led Administration is committed to the development of the sector not only as a recreation but with a view to creating jobs, reducing poverty, enhancing security as well as providing opportunity for women participation in sports and football in particular.
*Sports means a lot to President Bola Ahmed Tinubu as well as millions of Nigerians, specifically, football unites the people irrespective of their tribe, religion or cultural affiliations*, the Minister said
Senator Owan Enoh informed that it is in the light of this, that this engagement was conveyed to seek for solutions and the way forward to the non-inclusion of the country's officiating representation at the 2023 CAF competition.
While urging the stakeholders to ensure inclusivity by working assiduously towards putting up durable structures at the grassroots for both female and male participation in football, the Minister assured that government will continue to create an enabling environment for the development of sports in Nigeria
He therefore called on them as critical stakeholders in football development in the country, to join hands with the government in finding solutions to the issues surrounding the non-inclusion of the country's representation at the 2023 CAF competition
Earlier, the leader of the Team and Chairman, Nigeria Premier Football League, Hon. Gbenga Elegbeleye commended the Minister for the engagement, noting that it was the first time a Minister of Sports was calling for such an interaction with a view to finding solutions to issues surrounding the non-inclusion of the country's officiating representation at a competition
He assured that the Team will go back to the drawing board to ensure they brainstorm on the way forward and thereafter submit their recommendations to the government.