Foundation President bags Doctorate Degree in Singapore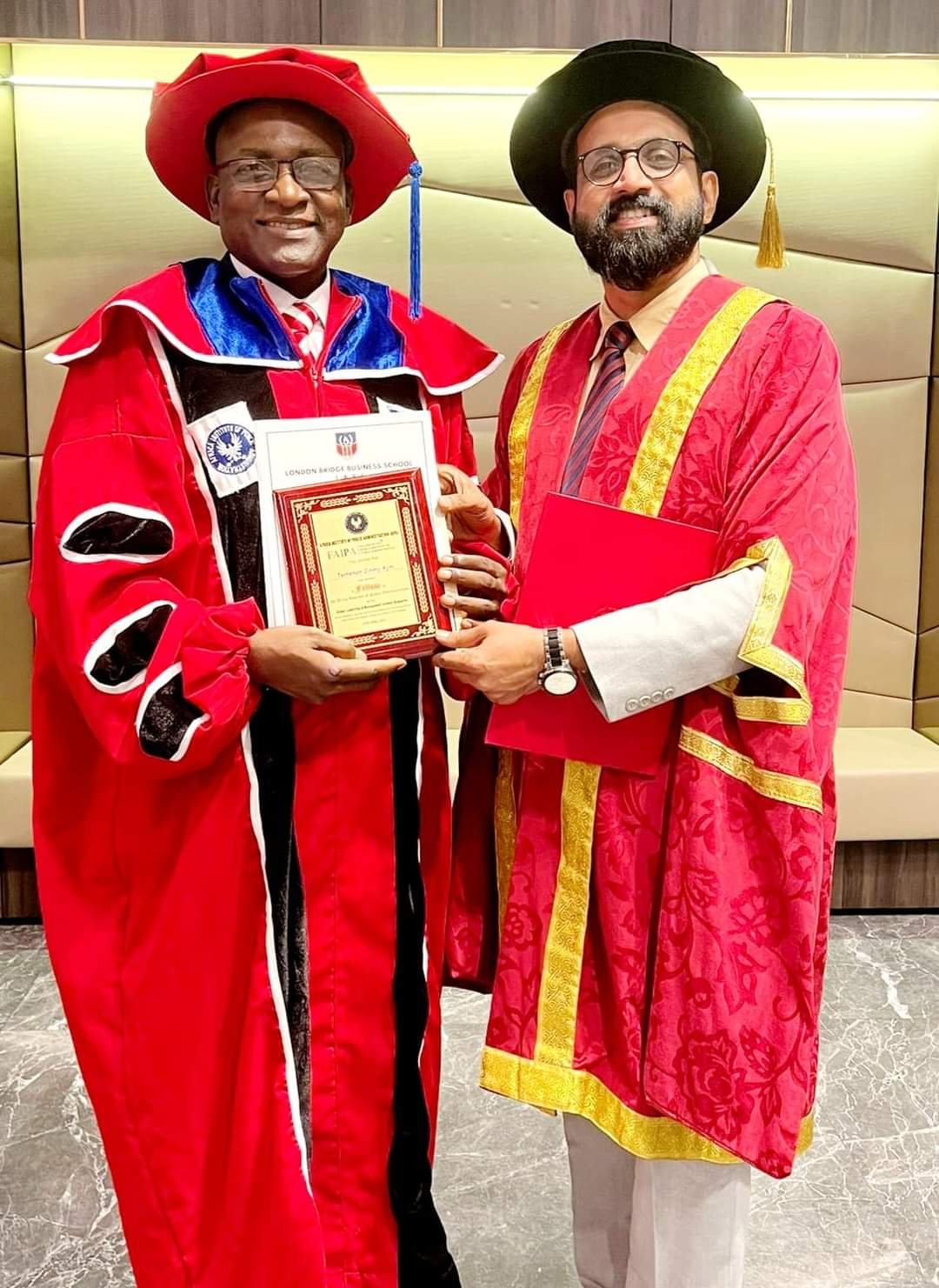 Foundation President bags Doctorate Degree in Singapore
By Bridget Ikyado
The President of Ior Gboko Foundation, Mr Terhemen Ajim PhD, has been awarded a Doctorate Degree Investiture in Leadership and Management from London Bridge Business School in Singapore.
Ajim said his award according to London Bridge Business School was in recognition of his achievements and outstanding performance in the various Leadership roles he has played over the years.
He thanked his family, friends, and 'Ior Gboko Foundation' for their support and prayers.