774 Nigeria bertaes faceless politicans for attacks on Buratai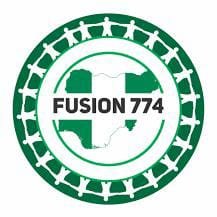 774 Nigeria bertaes faceless politicans for attacks on Buratai
By Bridget Ikyado
A Socio- economic and political advocacy organization, FUSION 774 Nigeria has come down heavily on those propagating the anti Buratai campaign describing them as failed politicians without a political base.
The organization berated the faceless groups for doing a dirty job for their paymasters who are afraid of the rising profile of His Excellency, Ambassador TY Buratai, former Chief of Army Staff, former Nigeria's Ambassador to Benin Republic, former Chairman of Security and Intelligence Committee of the Tinubu/Shetima Presidential Campaign Council and principal figure of the fight against insurgency in Nigeria.
In a Press release signed by the Director General of Fusion 774 Nigeria, Sadiq Jikta, and made available to the Media, the group called on Politicians to stop the campaign of calumny and desist from the Pull Him Down Syndrome of Nigerian Politicians.
Jikta said that, the cause of the blackmail against Buratai is the strong rumor about his appointment as the National Security Adviser to the President or as Minister of Defence.
They described Ambassador Tukur Buratai as a fine Officer and gentleman, lover of Nigeria, Patriot, statesman, intellectual and born leader whose passion for his country is unrivalled.
The organization assured the faceless anti Buratai agents and the financiers, both who are both retired military officers and over ambitious paper weight civilian politicians and their cronies that their actions is an exercise in futility.
They advised Buratai to overlook their tactless antics.