Father's Day: Be worthy role models, cleric tells Christian fathers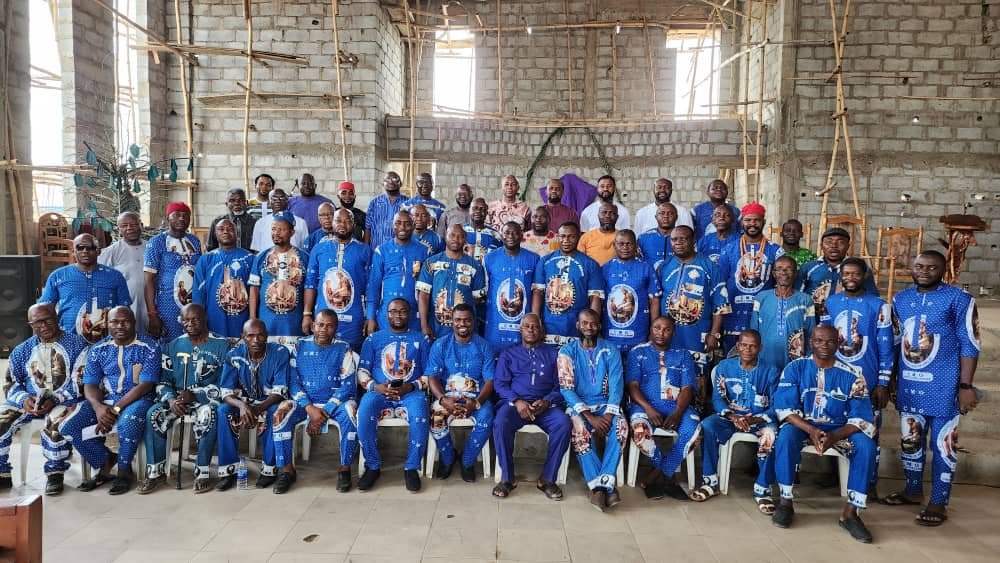 Fa
By Bridget Ikyado
Abuja, May 7, 2023 The Parish Priest, Church of the Annunciation, Rev. Fr. Gabriel Edache, has called on Christian fathers to always exhibit actions that are worthy of emulation in all their actions for a better society.
Edache made the call on Sunday in a sermon to mark this year's Father's Day Celebration in Kubwa, Abuja.
Any society with a complete family is always devoid of criminalities and a blessing to the nation, enhancing development.
While expressing concern over the attitude of some fathers who are fast deviating from fatherly roles, the highly respected cleric admonished Christian fathers to always show love and provide for their families.
He also enjoined Christians to be focused, "praying God to give them the grace to keep our homes.
"Don't loose focus, Jesus Christ is your corner Stone, tell all to Him," he said.
On his part, Chairman of the Catholic Men Organization of the church, Mr Ambrose Onyeachonam, advised fathers to always watch their characters to avoid misleading their children as the mirror of the family.
He said the essence of Father's Day was to recognize the roles of Father's both in the church and families.
He called on fathers to shun every form of violence against women and stressed the need for them to bring up their children in the fear of God to enable them become responsible citizens of the country
Fathers should start cultivating closeness to the children by applying discipline with love, while making sure that a child clearly understood why he or she is being scolded for.
"The present day child is no longer attuned to the authoritarian stand of some fathers, especially when they want to assert their authority as a man without any cause for it," he said.
The cleric, however, urged fathers to spend excellent time with their families, instead of hanging out in joints with friends and peers.
"Fathers should return home and strive to understand their homes as well as the individual differences in their children, which makes them unique from one another in terms of characters and view-points."
He also said that fathers' fellowship in the church was meant for spiritual upliftment and interaction among fathers, which involves sharing experiences.
The Chairman of the Occasion, Mr Francis Bobai, also advised fathers to live responsibly and shun divorce in order to raise morally-upright children.
He said the increase in social vices among youths was as a result of fathers' absence in training the children right from infancy, as most women had become single mothers and were solely nurturing their kids.
"For a child to be properly groomed with the right moral standards, the father must be contributory in the process," he said.
He, however, urged men to live up to their responsibilities in grooming their wards to avoid exposing the children to social vices.
"Fatherhood entails understanding your obligations and responsibilities as a man to your wife, children and the society at large".
Highlights of the Father's Day celebration in the church include dance, special numbers by the Catholic Men Organization and presentation of gifts to fathers and prayers for the country and its leaders. (NAN)